Privacy settings
We use cookies on our website. These cookies are technically necessary.
› Privacy notice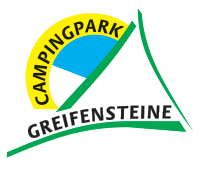 Informations




Leisure
You have the opportunity to engage in a wide variety of leisure activities, such as swimming, sailing, surfing, volleyball, table tennis, minigolf, climbing the Greifensteine, hiking and bike riding.
Hire a paddleboat from the boat hire or explore the Ore Mountains by mountain bike or e bike.
The pond is surrounded by 120 km of well-signposted hiking and bike-riding tracks, picnic areas and refuges, as well as newly built horse-riding paths. For cross-country skiing fans, there is a variety of cross-country ski slopes in winter, with direct access to the camping ground.
The mineral and gemstone jewellery design, with specialised instructors, is another interesting activity on offer.
For children, there is a large and diverse adventure playground.
In the immediate vicinity is the modern Greifensteine recreational pool with a variety of wellness services.
Don't miss the opportunity to attend a theatre or musical production on the natural stage by the Greifensteine, or test out your climbing skills in the recreational climbing park. Explore the world of miners in the display mine with healing galleries.
© Campingpark Greifensteine GmbH Telephone 037346 1303

Impressum

date protection

Campingplatzordnung

Bade- und Besucherordnung
7 | 660 | 33755